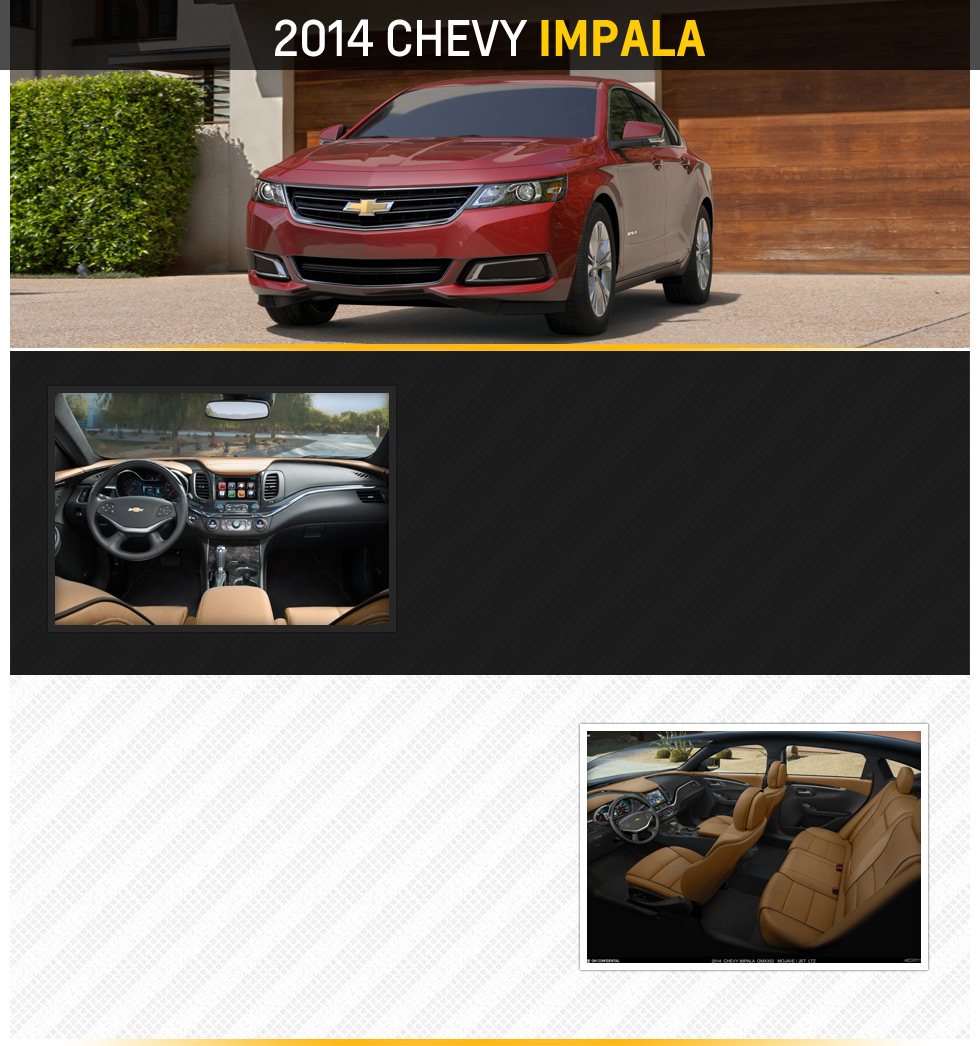 2014 Chevy Impala in Green Bay
The 2014 Chevy Impala in Green Bay is ready to change the segment – for the better. With the next-generation Impala, Chevy did a complete changeup from the Impala that has been known in the past. A huge part of that is the redesigned exterior, which is immediately obvious from first look. Gone are the rounded edges of the Impala of old. In their place is a bolder overall look, beginning with the finely chiseled front end and moving down the sides of the vehicle to the backend. The interior is completely redone as well, as the bench seat goes away in favor of some very comfortable bucket seats. Of course, all the technology that you would expect from a 2014 version vehicle will be there as well. At Broadway Automotive, we are preparing for the arrival of the 2014 Chevy Impala in Green Bay.
Power and Efficiency
While the design components of the 2014 Chevy Impala in Green Bay will be all new, what comes under the hood will change as well. The new Impala will feature an option of three different engines which each have their own combination of power and efficiency. The 2.4-liter Ecotec will have output of 182 horsepower while also getting 35 miles per gallon highway fuel efficiency. The 2.5-liter Ecotec will offer even more output, with 195 horsepower. Finally, there will be a 3.6-liter V6 as well that offers output of 303 horsepower. The efficiency is helped by the fact that all three engines will be mated to a six-speed automatic transmission.